FREE Muscle Building Program
Gain Muscle, Burn Fat
And Increase Strength!
Enter your first name and a valid email address
for free instant access to these muscle building workouts.

Muscle Building Cookbook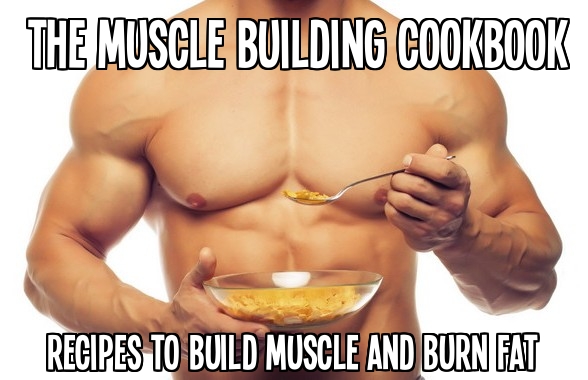 Would you like to...

Gain Muscle Mass! Achieve Peak Strength! Burn off Ugly Body Fat!

With the just-released muscle building recipe book, you will find out about advanced nutrition methods based on decades of experiences and observations. The Muscle Cookbook is full of fast and simple to make muscle building any fat burning meal ideas, it offers awesome great tasting recipes that'll please everyone.

Get down-to-earth dietary regimens suited to the down-to-earth muscle-building enthusiast. Yummy meal ideas! Nutrient evaluation! Expert tips! Find out the best way to reduce fat while building muscular bulk, and so on, using our amazing muscle-builders' dietary plans and meal ideas.

The Muscle Cookbook is totally stuffed with:
Twenty Protein-rich Smoothies!

Twenty Protein-rich Sandwich Recipes!

Twenty Protein-rich Snack Ideas!

Fifteen Protein-rich Stews and Soups!

Ten Quick Protein-rich Meat-based Meals!

Ten Protein-rich Desert Recipes!

Six Protein-rich Sauce and Gravy Recipes!

Five Quick Super Protein-rich Breads and Cakes !

Five Meal-replacement Bar Ideas!

Five Protein-rich Cereal Ideas!

Two Week's Worth of Recommended Ways to Plan Your Meals!

Expert Cooking Pointers for Delicious Taste!
As well as much more information about nutritional considerations for the muscle builder.
Plus, to help you decide to purchase today, you'll also get Three Free Bonuses at no cost extra to you ....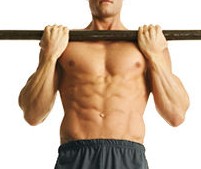 Your First Free Gift is a: "Unique Three Months Long Program for Pro Level Workouts with Illustrations & Anabolic Ultra Vitamins/Minerals Regimen" Learn how you can make your body anabolic for super fast muscular gains ... similar to the results that come from using anabolic steroids but without the potential damage and side effects.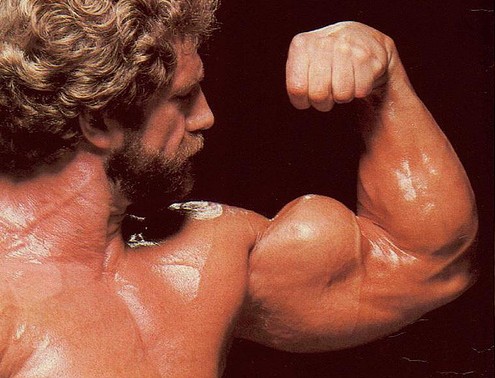 Your Second Free Gift is: "Pro-level Big Arms Training Plan" Workouts to increase your arm muscle gains, this uniquely formulated training plan is oriented to building huge arms yet fundamentally it's great for developing your basic muscle structure and strengthening your entire physique.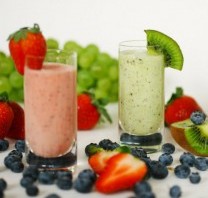 Your Third Free Gift is: "Muscle Resource and Recipe Collection" A few dozen more awesome meal ideas and diet plans for muscular gain as well as losing fatty tissue — this includes protein-rich meal ideas, meal replacement bars, and MPR recipes you can make yourself, little known bodybuilding sites you can browse and lots of other goodies.
Buy The Muscle Cookbook Today!
The Muscle Building Cookbook — as well as each accompanying bonus - is delivered as a PDF file, sometimes called an e-book, so there's zero delivery fee, since it's downloaded immediately upon ordering! At that point, it can be printed on your home printer if you want a paper version to read. It's all available and ready to be downloaded instantaneously for the low price of $27.00 if you act now.
Once you've clicked the icon to initiate purchase on the purchase page, you'll see the authorization page appear and can press the button saying "click this to proceed" which takes you to a webpage where everything can be downloaded from. It'll take just few moments, after which you can begin enjoying your journey to the new and improved you!


Disclaimer: This information is for entertainment purposes only. We strongly recommend that you consult a physician before beginning any exercise program. MuscleNet.com is not a licensed medical care provider. The reader should understand that participating in any exercise program can result in physical injury and agrees to do so at his own risk. The findings and opinions of authors expressed herein are those of the author and do not necessarily state or reflect those of MuscleNet.com.