FREE Muscle Building Program
Gain Muscle, Burn Fat
And Increase Strength!
Enter your first name and a valid email address
for free instant access to these muscle building workouts.

Legal Steroid Alternative Supplements

All professional bodybuilders and a majority of professional athletes in many sports use anabolic steroids. Why? Because they work; people using steroids get bigger, stronger, faster and more ripped!
But the problem is that anabolic steroids are not only illegal but also have many harmful side effects. So what should you do? You want to build more muscle, get stronger and get ripped, but you don't want to risk going to jail or ruining your health and shortening your life, by using illegal and potentially dangerous drugs.
The answer is to use only safe and legal steroid alternatives, combined with intense workouts and a healthy diet. Thousands of natural bodybuilders and professional athletes use anabolic supplements as steroid alternatives to get better results from their workouts and nutrition while keeping their bodies clean and healthy.
While there are hundreds of different anabolic supplements and prohormones on the market today, we have picked what we feel are the two best which balance both results and safety.
Andro-Shock combines ten different ingredients that work together to naturally enhance your bodies own testosterone testosterone producing capabilities. Having improved testosterone levels leads to more muscle mass, decreased body fat, enhanced energy, mood and sex drive.
Ecdy-Bolin harnesses the power of beta ecdysterone a naturally occurring herbal steroid. Russian researchers working with athletes claim that ecdysterone has powerful anabolic effects that enhance nitrogen retention and protein synthesis to help build lean muscle mass, increase endurance and strength all without negative hormonal side effects.
Legal Anabolic Cycle
After years of experimenting, we finally stumbled on the most effective supplement cycle that gives continuous anabolic effects that users claim have given them better gains in strength, size and muscularity than they ever thought possible!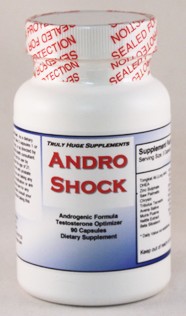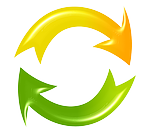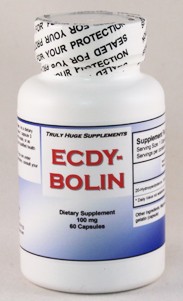 The way it works is simple, first you take Andro-Shock for four weeks, then you switch to Ecdy-Bolin for three weeks after which you go back to taking Andro-Shock, etc. You just continue to repeat the process of switching back and forth between the anabolic/androgenic benefits of Andro-Shock and the non-hormonal anabolic boosting effects of Ecdy-Bolin. Your gains will never have to end!
And the best news is, since we really want you to try this cycle and see how great it really is, we are offering you a special limited time discount price.
A bottle of Andro-Shock normally sells for $74.95 and a bottle of Ecdy-Bolin for $49.95 so together they would be $124.95.
But if you get them right now, you will pay only $97.00!
And also to insure you make the best gains of you life we will include a copy of the Ultimate Workout Program for Muscle Mass and Power a $30.00 value absolutely Free!
So don't wait, act now and start building muscle, gaining strength and getting ripped faster then you could ever imagine!
For Orders In The USA
For Orders Outside The USA
To order by phone call:
1-800-635-8970 or 503-648-1898
10 am to 6 pm PST


Disclaimer: These products are not intended to diagnose, treat, cure or prevent any disease. These statements have not been evaluated by the Food and Drug Administration. Consult with a physician prior to use. For best results use in conjunction with a well balanced diet and intense weight training. Any claims made regarding benefits are based on the subjective results of users reported in non controlled conditions. Individual results may vary.